When I visited the Philippines the first thing that came to my mind was "this is heaven".
A country full of untouched landscapes and amazing people. If there was something that caught my attention, it was how friendly and welcoming people were.
Two weeks were enough to fall in love and wish to come back and explore more!
_____________________
Cuando visité las Filipinas, lo primero que me vino a la cabeza fue "esto es el cielo"
Un país lleno de lugares intactos y personas maravillosas. Si hay lago que llamó mi intención fue lo amistosos y acogedores que fueron con nosotros.
Dos semanas fueron suficientes para enamorarnos y desear volver pronto!
Coron, Palawan
After a long flight from London, we finally arrived at Coron.
If you are looking for some information you have heard already from Coron. Yes, it is worth it to visit and you won't regret it.
We decided to stay 5 days in Busuanga Bay, in a little hut hidden in the nature called Bali Huts which can be booked via Airbnb.
Best experiences ever to have for a connection with nature and enjoy yourself. Around this area, the mobile signal is so weak resulting in extremely intermittent internet. On the first day, I was a little frustrated about it, but once we started looking around, enjoying the fresh air, doing all kind of water activities, my mind forgot about it.
If you work while travelling then the best idea is to stay in Coron town, where you can find good wifi spots and hotels can offer you internet without a problem, nevertheless, the internet is quite slow. Alternatively, you can take portable wifi and go to an island with good reception, that's what we did!
_____________________
Coron, Palawan
Después de un viaje largo desde Londres, finalmente llegamos a Coron.
Si has estado buscando información sobre Filipinas ya has escuchado sobre Coron. Y si vale la pena visitar que no te arrepentirás.
Nos quedamos en la zona de Busuanga 5 días, en una pequeña cabaña llamada Bali huts que puedes encontrar en Airbnb.
La mejor experiencia que podrías tener para disfrutar la naturaleza y tiempo contigo mismo. Al rededor de esta zona no hay buena señal, así que el internet puede ser escaso. El primero día fue un foco frustrante pero una vez que nos adaptamos se nos olvidó que el wifi existe.
Si tu viajas por trabajo la mejor idea es hospedarse en el pueblo de Coron, aquí puedes encontrar hoteles con wifi y restaurantes sin ningún problema. O puedes llevarte un wifi portátil a una isla cercana con buena recepción y eso fue lo que hicimos nosotros.
If you stay in Busuanga Bay, you will explore other islands that are less touristic. In many places, we were the only ones joining some locals. It is recommended to have cash at all times since there are only 3 cash machines that work on the island and you need to book a taxi to take you to Coron town. Many places only take cash, but it is possible to pay by card in bigger hotels.
On our first day, we wanted to explore some islands, which are the main attraction in Coron.
Our host booked us a Banca(boat) to explore.
Our crew took us to different islands all approx. 40 minutes journey. I totally recommend spending your time visiting different islands since there might be some places you could never have imagined. You have to bring food and some cash to pay an entrance fee for every island.
_____________________________
Si decides hospedarte en Busuanga, tendras la oportunidad de visitar otras islas que son menos turísticas. En muchos lugares éramos los únicos además de los lugareños. Es muy recomendable llevar suficiente efectivo ya que hay solamente 3 cajeros que funcionan en la isla y necesitaras un taxi que te lleve al pueblo de Coron. Muchos sitios solo aceptan efectivo y solo es posible pagar con tarjeta en los grandes hoteles.
En nuestro primer día visitamos algunas islas, que este es el atractivo principal de Coron. En el hotel se encargaron de organizarnos una banca(bote) para explorar.
Los chicos del tour nos llevaron a diferentes islas localizadas aproximadamente a 40 minutos. Totalmente les recomiendo visitar cuantas islas sean posibles ya que podrían encontrarse con lugares que nunca se hubieran imaginado. Tienes que llevar tu propia comida y algo de efectivo para pagar el costo de la entrada a la isla.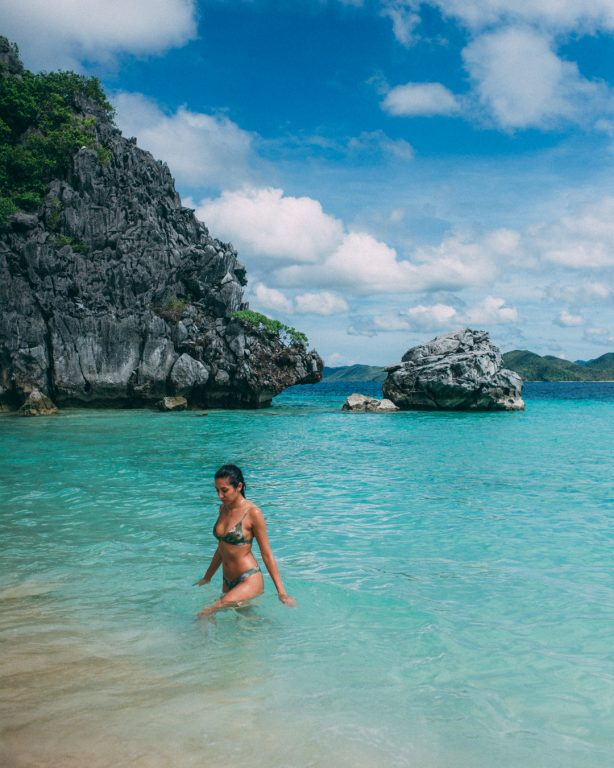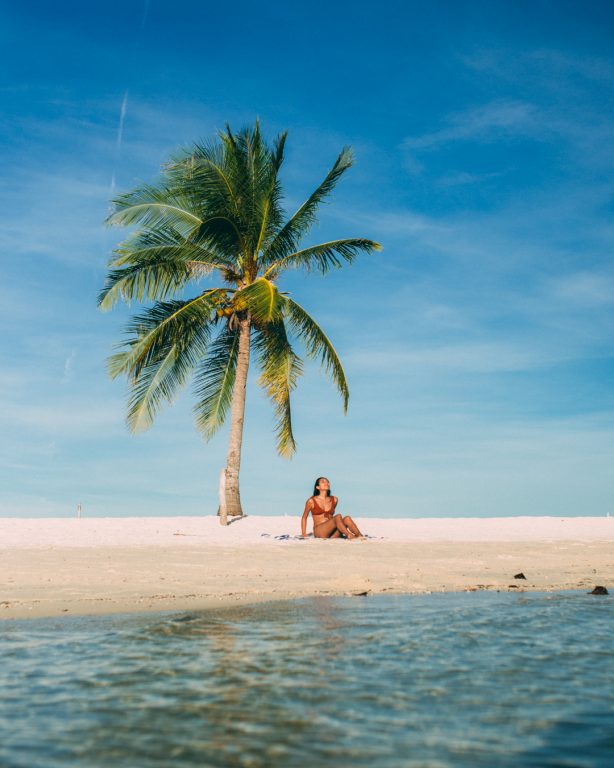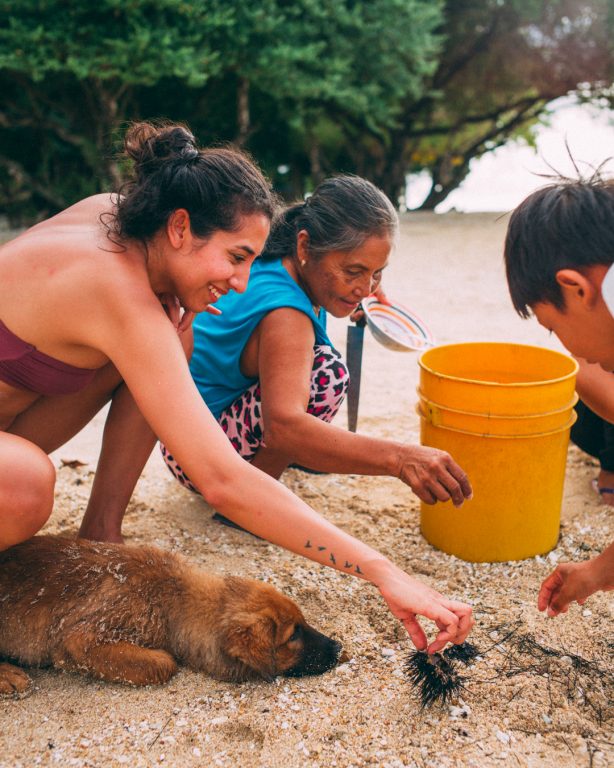 From Busuanga Bay, you can go by boat to the main attraction of Coron which is Twin lagoon, Lake Kayangan, Banol Beach, etc.
This area is so touristy and here was where we found it a bit crowded compared to the Busuanga Bay area. Don't take me wrong, it is still so beautiful and worth to visit because it is so impressive and special.
When we were there moving around in our Banca, we realised how beautiful nature is and I could have never imagined a place like this existed.
_____________________________
Desde Busuanga pueden ir a visitar en una banca las principales atracciones turísticas de Coron que son Twin Lagoon, Lake Kayangan, Banol Beach y otras.
Esta zona es muy turística y es aquí donde lo encontramos muy lleno en comparación con Busuanga. No lo tomes a mal, es igualmente muy hermoso y vale la pena visitar ya que es demasiado impresionante y especial.
Mientras nos movíamos en la banca, nos dimos cuenta que hermosa es la naturaleza y nunca me hubiera imaginado ver un lugar así.
Bohol
We took a plane with Cebu Pacific to Cebu and from there we continued by ferry to Bohol.
Once you arrive at the island the atmosphere is so different compared to Coron. This is more touristic and with plenty of bars and boats next to Alona beach. Anyways we loved to be here since we could move around easily with the motorbike and the location of our hotel was more than perfect.
We stayed in Amorita resort a very beautiful hotel located in a litte cliff in Alona beach.
_____________________________
Bohol
Desde Coron tomamos un avión con Cebu Pacific a Cebu y desde aquí continuamos nuestro camino en ferry hacia Bohol.
Una vez llegando a la isla nos dimos cuenta que el ambiente era muy diferente comparado con Coron. Es un poco mas turístico, lleno de bares y barcas en la playa Alona. De todas formas nos encanto el lugar ya que nos podíamos mover en la moto nosotros mismos y explorar la isla.
Nos hospedamos en Amorita resort un hermoso hotel localizado en un pequeño barranco en la playa Alona.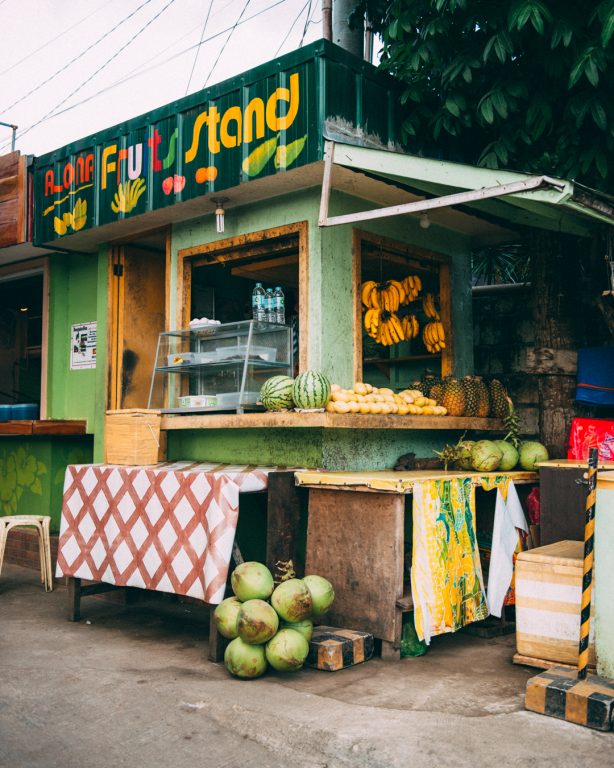 One of the main attractions of this island are the Chocolate Hills, those are called like that because during the dry season they turn brown.
We crossed the island by motorbike and had amazing experiences but spending a couple of hours on the motorbike was a bit tiering. From Alona beach is about 1.5 hours but it took us longer since we were stopping in different areas that we found interesting.
On the way, you can see Tarsiers, a kind of lemur/monkey. They are so small and very shy, so you need to be careful to not disturb them while taking pictures.
Once you are in the Chocolate hills you need to pay an entrance fee and buy some water because it can be very hot. I recommend to go early and avoid the crowd to enjoy the view with calm.
We didn't spend so much time there, as it was too hot and crowded. On our way back we took another route and we couldn't have enjoyed it more. The people living there were not used to see that many tourists driving trough so a lot of people were smiling and waving at us. This way we could see a less touristy Bohol and enjoy some untouched landscapes.
___________________________
Una de las atracciones principales son las colinas de chocolate, que son llamadas así ya que en la temporada seca se convierten en marrón.
Cruzamos la isla en moto y tuvimos una experiencia increíble pero al pasar unas horas en la moto puede ser un poco cansado. Desde la playa Alona es 1.5 horas pero nos tomo mas tiempo ya que nos detuvimos en el camino para ver lugares de interés.
Justo en el camino puedes ver los Tarsiers, una especie entre lemur y mono. Son muy pequeños y tímidos, así que tienes que ser cuidadoso al tomar fotos y no molestarlos.
Al final estuvimos muy poco tiempo ahí ya que había mucha gente y hacia demasiada calor. En nuestro camino de regreso tomamos otra ruta y no pudimos haber tenido una mejor idea. La gente que vive ahí no esta acostumbrada a ver tantos turistas cruzando esas carreteras así que mucha gente nos sonreía y nos decía adiós a cada momento. De esta forma pudimos ver un Bohol menos turístico y disfrutar de unos maravillosos paisajes.
The Philippines are a beautiful destination to consider, there are so many places you can visit. We definitely will go back and enjoy some other areas that are attractive.
If you have some questions about Coron and Bohol don't hesitate to send me a message!
______________________________
Las Filipinas es un hermoso destino a tomar en cuenta, tiene muchos lugares que puedes visitar. Nosotros definitivamente volveremos para disfrutar otras zonas que son interesantes.
Si tienes preguntar sobre Coron o Bohol envíame un mensaje y con gusto platicamos.