Chiapas is truly a hidden gem in Mexico, where a few international tourists explore around.
There are two important places to visit, Palenque and San Cristobal de las Casas. Since both of them are located in the opposite direction, we decided to cross the state in 6 days, only using public transport.
Our first stop was Palenque, we flew to Villahermosa, Tabasco. Once arriving at the airport we took a bus with ADO that took us directly to Palenque in 2 hours.
We booked our hotel through Airbnb, it was so beautiful but the service was really bad.
The best place to stay is next to the main road that takes you to the ruins. The best is to rent a cabin in the middle of the jungle. You can enjoy nature and this is something you should do at least once.
Our accommodation was a closed room in the middle of the jungle, so peaceful. Until one day we found some scorpions under our pillow, definitely, it took our sleep away.
_______________________________________________________________
Chiapas es sin duda un tesoro escondido al sur de México. Donde muy pocos turistas internacionales exploran esta zona.
Hay dos lugares importantes que visitar, Palenque y San Cristóbal de las Casas. Ya que los dos están localizados en la dirección opuesta, decidimos cruzar el estado de Chiapas en 6 días, usando transporte publico.
Nuestro primer destino fue Palenque, así que volamos a Villahermosa, Tabasco. En el aeropuerto tomamos un autobús con la compañía ADO que nos llevó directamente a Palenque en un recorrido de 2 horas.
Nos hospedamos en un hotel por medio de Airbnb que estaba hermoso pero con un servicio pésimo así que no lo recomiendo. El mejor lugar para hospedarse es en la carretera que va a las ruinas de Palenque. Puedes rentar una cabaña en medio de la selva y disfrutar de la naturaleza. Realmente es algo que se tiene que experimentar una vez.
Nuestro cuarto era cerrado pero estaba en medio de la selva, muy tranquilo y con cierta paz. Hasta que un día nos encontramos con alacranes debajo de nuestra almohada. Algo sin duda que siempre vamos a recordar.
Palenque and places to visit.
The most important place is the Mayan ruins, an impressive place plenty of history.
This area can be very hot and humid, so is better to visit early in the morning to avoid the heat of midday.
During the evenings we visited the town, where you can find different restaurants around the main square, buy some souvenirs or just enjoy all the things happening around.
Other things to do while in Palenque is to visit the waterfalls. Misol-ha, Agua Azul, Roberto Barrios and possibly many others that aren't well known.
We visited the lest touristic one, Roberto Barrios. When we arrived it seemed that there was anything else but once you walk down the hill you will be surprised by the beautiful waterfalls. Most of the people visiting are locals so it feels like an untouched place.
_______________________________________________________________
Palenque y lugares que visitar
El lugar mas visitado son las ruinas mayas de Palenque, sin duda un lugar impresionante y lleno de historia. En esta zona la temperatura puede ser muy calurosa y húmeda, así que es mejor visitar este lugar temprano y evitar exponerse al calor del medio día.
Por la tarde noche visitamos el pueblo donde puedes encontrar diferentes tipos de comida en la plaza, comprar recuerdos o simplemente disfrutar de lo que sucede alrededor.
Otro punto de interés son las numerosas cascadas que se pueden encontrar alrededor de Palenque. Misol-ha, Cascadas de Agua Azul, Cascadas Roberto Barrios y posiblemente otras muy poco conocidas.
Nosotros fuimos a la menos turística Roberto Barrios. Al llegar pareciera que no hay nada interesante pero una vez bajando la pendiente encuentras una hermosa cascada. La mayoría de personas eran turistas de la zona, muy pocos eran turistas internacionales.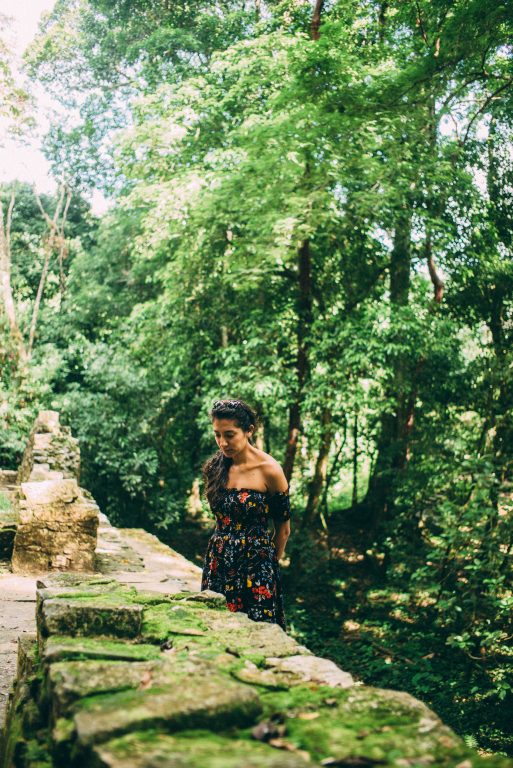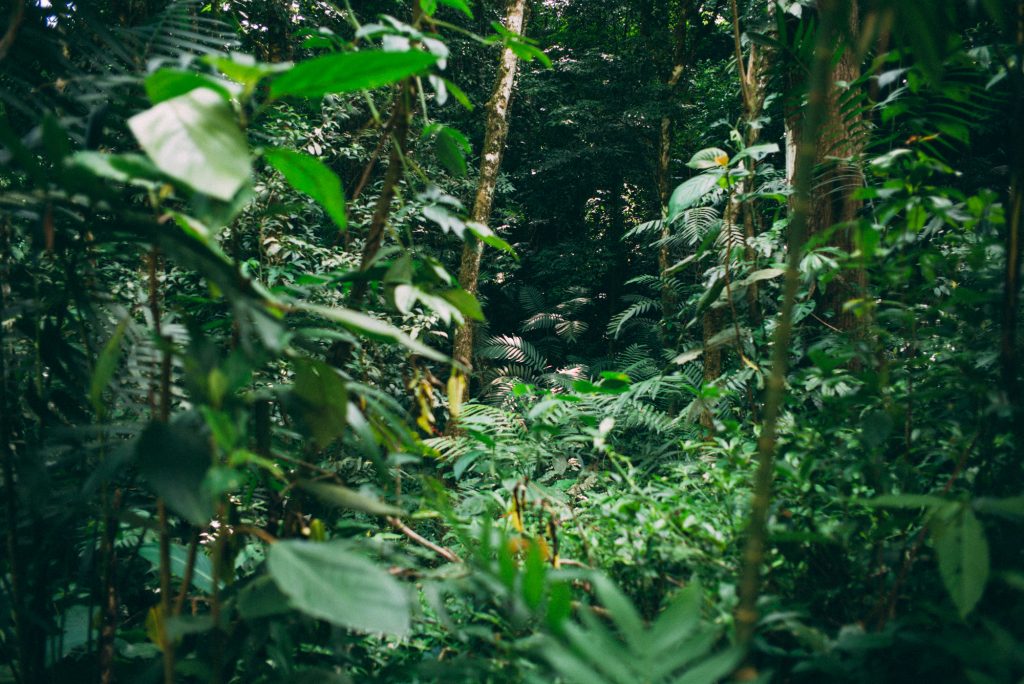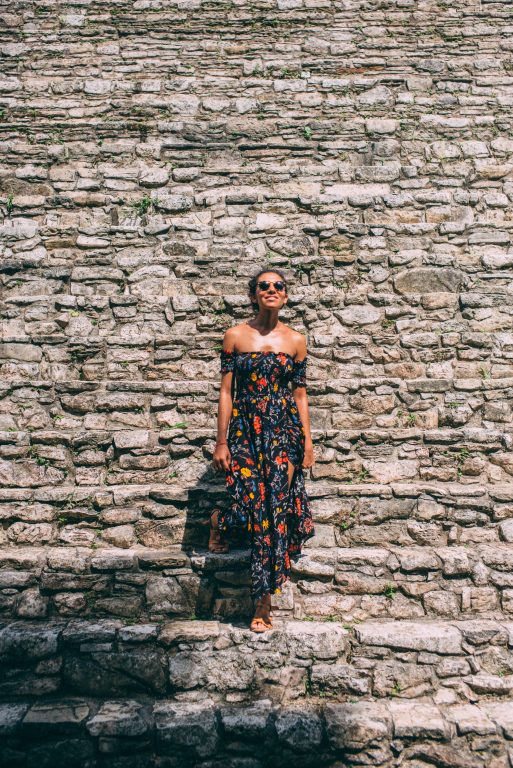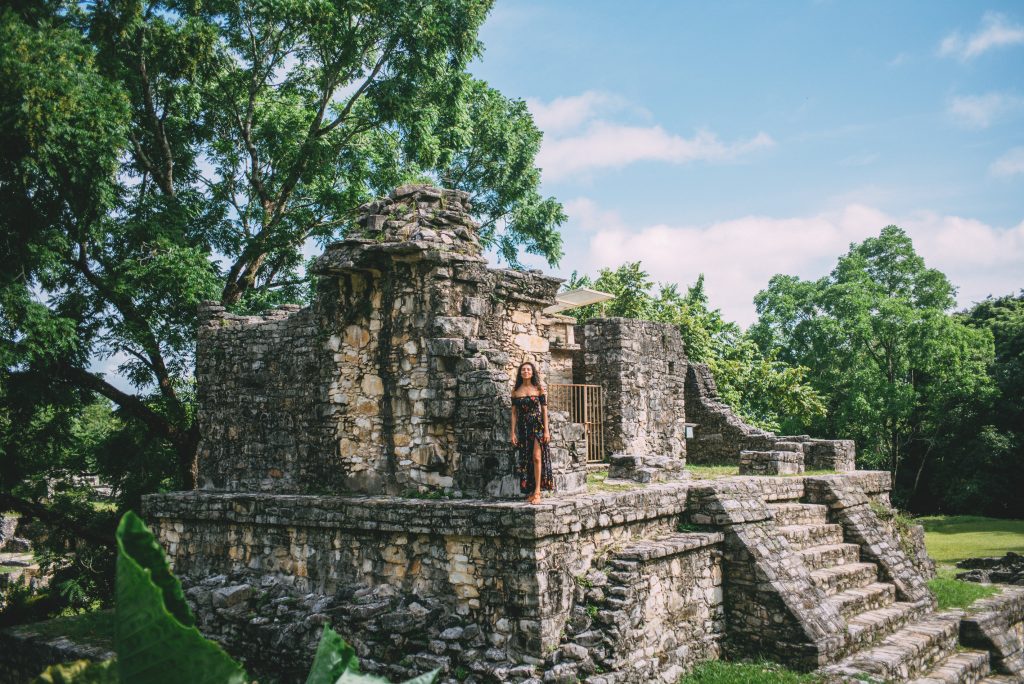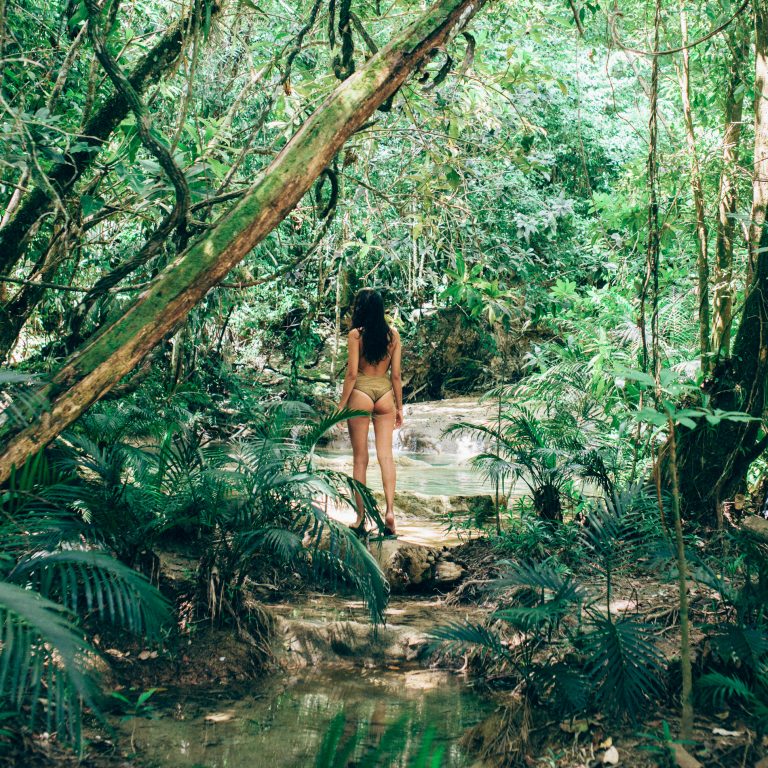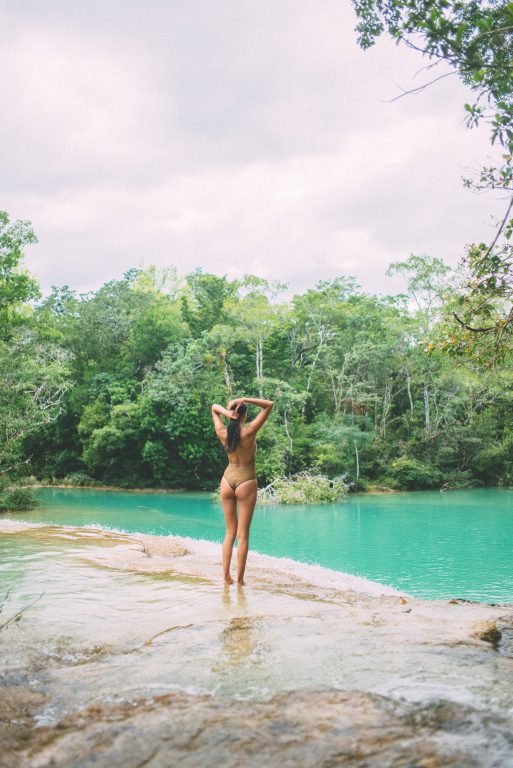 Ocosingo
After 3 days we started our journey to San Cristobal de las Casas and stop one night in Comitán. The bus schedules didn't help us to do this in one day.
This it was the nicest part of our trip, crossing beautiful and peaceful little towns in the middle of the jungle. Since this was a suttle van it was impossible to stop by and take some pictures.
In the middle of our journey, we could stop in a little town called Ocosingo, where we could find some Mayan ruins called Tonina, that are most of the time empty.
_______________________________________________________________
Después de 3 días decidimos empezar nuestro trayecto a San Cristóbal de las Casas y paramos en Comitán un día, ya que los horarios del transporte publico no nos daban para hacer el recorrido en un día.
Quizá esta fue la mejor parte, cruzamos la selva y pequeños pueblos que son muy poco concurridos. En esta parte del trayecto nos fue imposible tomar fotos pero se quedaran en nuestra memoria por siempre.
Más adelante pudimos para en un pueblo llamado Ocosingo donde nos contaron encontraríamos las ruinas mayas de Tonina, una zona muy poco visitada.
Solo teníamos una hora antes de tomar el siguiente colectivo que nos llevaría a Comitán, así que nuestra visita fue muy rápida.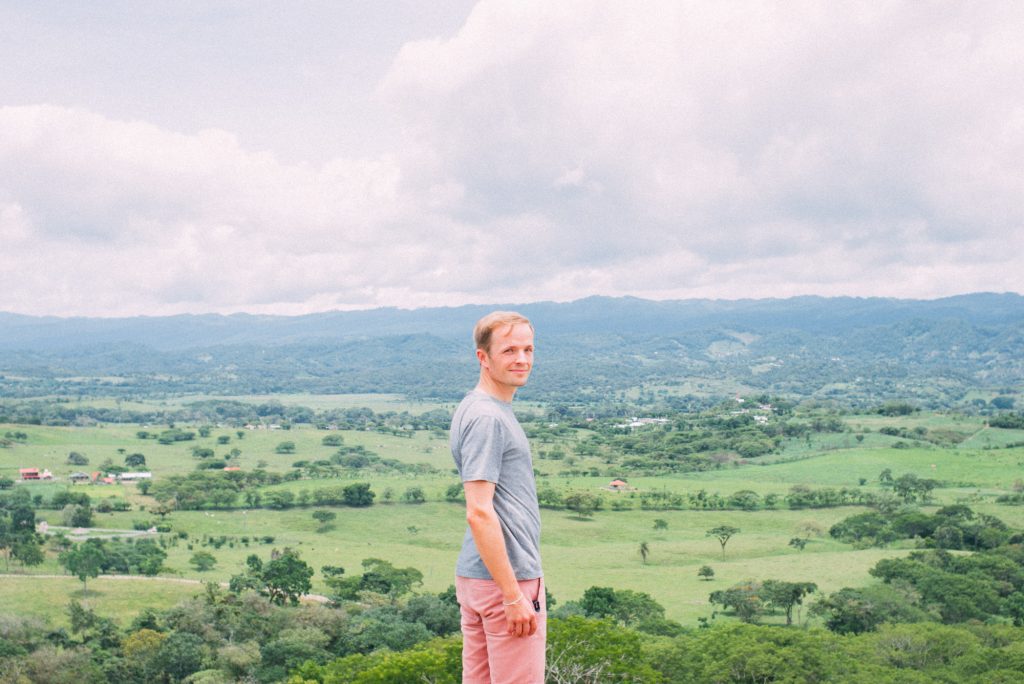 Comitán
Later on that day we arrived in Comitán. This is a little picturesque town, well known for its delicious regional food.
The weather can be so different compared to Palenque, it is necessary to bring a pullover, nights can be cold all year around.
Next day we visited Lagunas de Montebello, where the weather was so unpredictable and we couldn't explore so much around.
The same day we visited the waterfall Chifon, a seriously impressive place you shouldn't miss if you are around.
_______________________________________________________________
Más tarde ese día llegamos a Comitán.
Este pueblo es muy pintoresco y conocido por su comida regional.
La temperatura es muy diferente a Palenque así que era necesario usar un suéter por la noche.
Al día siguiente visitamos las lagunas de Montebello que lamentablemente el clima no estaba de nuestro lado, aun así pudimos ver esa belleza de lugar.
El mismo día visitamos la cascada del Chifon, un lugar impresionante que sin duda no te puedes perder.
Next day we took our backpacks in a direction to San Cristobal. And here was where our journey looked complicated.
First, we wanted to take a bus but all the companies stopped working since there was a "bloqueo" on the road.
Bloqueos are some kind of protest locals do to show some disagreement to the government. They close the roads and any vehicle can cross.
So our shuttle van stopped and we had to cross the road walking. Jens and I were a bit scared since I only had heard so many bad things about it. In the end, anything happened and we just crossed the road plenty of people and another van was waiting for us on the other side. We arrived in San Cristobal in two hours more.
San Cristobal de las Casas
We stayed in the hotel Provincia, located in the middle of the town. So it is the best location you can find there.
What I like a lot about this place is the Mexican culture, mixed with a colonial architecture what it makes it so interesting.
Since we had a little time to explore, we made a walking tour around the town and visited the artisan markets and the church in San Juan Chamula.
This church is one of the main attractions here. It is prohibited to take pictures in there, so you have to experience this for yourself.
It is a colonial style church where the people made rituals with a mix of evangelization and prehispanic believes. It is plenty of candles and there are no chairs to sit, they make their players sitting on the floor on top of pine branches since they consider it sacred.
It is a place you can observe per hours and always find it interesting.
And the last place we visited was Cañon del Sumidero, a very impressive place that it is seriously worth to visit. You can make a tour by boat that it takes 1-2 hours.
Since we had a very short time we visited this place on our way to the Tuxtla Gutierrez airport.
Prepare yourself to be amazed by this beauty.
_______________________________________________________________
Al día siguiente tomamos nuestras mochilas rumbo a San Cristóbal, y aquí fue cuando nuestro trayecto se complicó. Primero decidimos irnos en autobús, pero los autobuses dejaron de operar ya que había un "bloqueo" en la carretera.
Si no has escuchado sobre esto, es un tipo de protesta que el pueblo hace para mostrar su desacuerdo con el gobierno. Así que cierran carreteras y ningún vehículo puede cruzar.
Así que nuestro transporte paro y tuvimos que caminar, Jens y yo estábamos asustados ya que había escuchado sobre eso antes y parecía ser un poco violento.
Al final no paso nada, cruzamos caminando y otra camioneta nos estaba esperando del otro lado. Llegamos a San Cristóbal en menos de dos horas.
San Cristobal de las Casas
Nos hospedamos en el hotel Provincia, esta situado en el mero centro de la ciudad. En la mejor locación que puedes encontrar en San Cristóbal.
Lo que me gusta mucho de este lugar es la cultura mexicana que puedes encontrar, mezclado con arquitectura colonial que lo hace aun mas interesante.
Ya que tuvimos muy poco tiempo por explorar, hicimos un tour caminando en el pueblo, visitamos los mercados de artesanías mas recurridos y por supuesto la Iglesia de San Juan Chamula.
Esta iglesia es sin duda una de las mayores atracciones. Esta prohibido tomar fotos dentro, así que es algo que tienes que experimentar por ti mismo.
Es una iglesia tipo colonial donde los creyentes hacen rituales con una mezcla de la evangelización y creencias prehispánicas. El lugar esta lleno de velas y no hay sillas, así que todos realizan sus plegarias en el suelo sobre ramas de pino, ya que lo consideran sagrado. En fin sin duda es un lugar muy interesante el cual puedes observar por horas.
Y por ultimo visitamos el Cañón del Sumidero, un lugar muy impresionante que vale la pena ver. Puedes hacer un tour en lancha por 1-2 horas.
Ya que teníamos muy poco tiempo visitamos este lugar en nuestro camino de regreso al aeropuerto de Tuxtla Gutiérrez.
Para nosotros fue la manera mas fácil ya que no traíamos mucho equipaje, así nos ahorramos tiempo que pudimos aprovechar en San Cristóbal.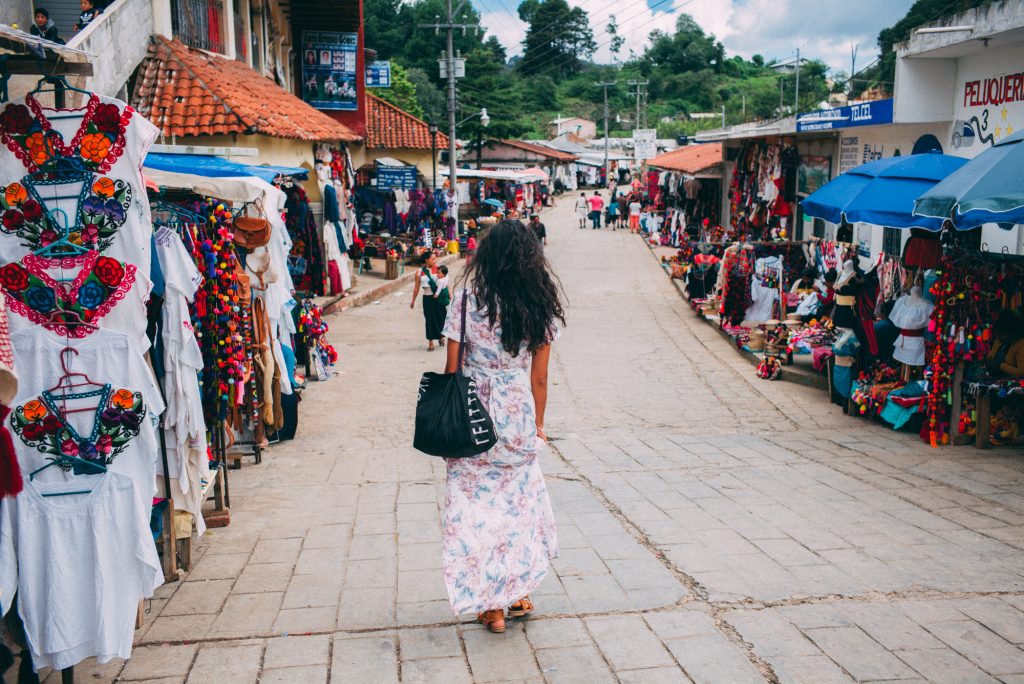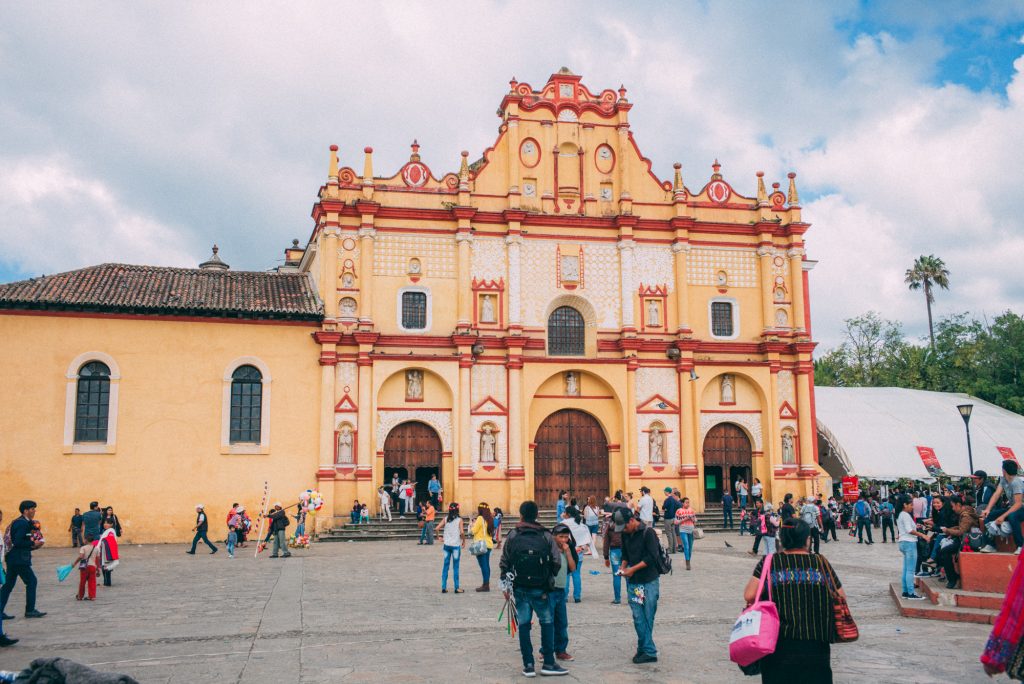 Chiapas is a beautiful place to explore, plenty of beautiful landscapes and where tourism hasn't touched this area. It is worth it to spend some time exploring around.
_______________________________________________________________
Chiapas es un lugar hermoso para explorar, esta lleno de hermosos paisajes y el turismo extranjero ha tocado muy poco esta zona. Vale la pena pasar mas tiempo explorando este destino.