For a very long time I have heard very interesting things about Marrakech, which is the reason this place was very high up on my bucket list. Unfortunately we only had four days and would have loved to stay longer.
It was a short time, so we had to make the most of it and see all the main attractions. But still it was long enough to fall in love with Morocco. Most of the time we were exploring Medina, eating the famous Tajin, enjoying the warm sun and siping delicious Moroccan mint tea.
_____________________
Por mucho tiempo he escuchado cosas buenas sobre Marrakech, una buena razón por la cual este lugar estaba muy alto en mi lista. Desafortunadamente sólo tuvimos la oportunidad de ir cuatro días y hubiéramos querido estar más tiempo.
Fue muy corto así que tuvimos que aprovechar el tiempo y visitar lo más importante pero lo suficientemente para enamorarnos de este lugar. La mayoría del tiempo nos enfocamos en conocer la Medina, comer el famoso platillo Tajin, disfrutar el caluroso clima y deleitar del delicioso te de menta marroquí.
Marrakech and Medina
After 3:15 hour flight from London you can find yourself in a very different place, culture and landscape is unlike anything you might have seen in anywhere in Europe and this is one of the main reasons I fell in love with Marrakech.
When we arrived at the airport a driver was waiting for us. The journey to city was very short and took about 15 minutes. As soon as we arrived in the city we were amazed by the atmosphere and the bustle. When getting closer to our Riad we had to continue our journey by foot as the alleyways were keeping smaller and smaller.
Our Riad, called Riad Al Massarah, was located in the middle of Medina and if you want to enjoy the real Marrakech I only can recommend to stay in this area. After settling in and relaxing for a while, we decided to wander through the souks and improve our negotiating skills, while buying locally manufactured treasures.
I really love shopping and even more if it is locally manufactured. In the souks you can buy anything from rouges, bags, babuchas, spices to lamps and all beautiful things you can imagine. You seriously have to reconsider twice to pay an extra luggage for taking as many things as possible with you.
Usually a lot of people will tell you to be careful in the souks, as some locals might try to take advantage of you. The funniest thing was that some of them thought I was Moroccan and only revealed me after starting a conversation. In general we only had positive experiences and meet a lot of very nice and friendly people.
________________________
Marrakech y Medina
Con tan solo 3:15 horas de vuelo desde Londres te puedes encontrar en un ambiente, cultura y paisaje totalmente diferente. Y esta es una de las razones por la cual me enamoré de Marrakech.
Al llegar un chofer esperaba por nosotros. El camino fue muy corto, sólo 15 minutos y tan pronto llegamos a la ciudad nos sentimos encantados por el ambiente y bullicio. Una vez cerca de nuestra Riad tuvimos que andar unos cuantos minutos, ya que algunas calles son muy estrechas.
Nuestra Riad se llama Riad Al Massarah, localizada en medio de la Medina, así que si quieres disfrutar del verdadero Marrakech esta zona es muy recomendable. Después de hacer el check in y relajarnos por un rato decidimos explorar los zocos e improbar nuestras habilidades para hacer truques mientras comprábamos artesanías locales.
En lo personal me gustan mucho las compras y aún más si son productos locales. En los zocos puedes comprar desde alfombras, bolsas, babuchas, especias, lamparas y todas las cosas hermosas que te puedas imaginar.
Usualmente mucha gente te recomienda tener cuidado, ya que algunos locales podrían aprovecharse de ti. Lo bueno y gracioso es que se pensaban que era marroquí hasta que me escuchaban hablar. Afortunadamente sólo tuvimos buenas experiencias y conocimos a gente muy amable y simpática.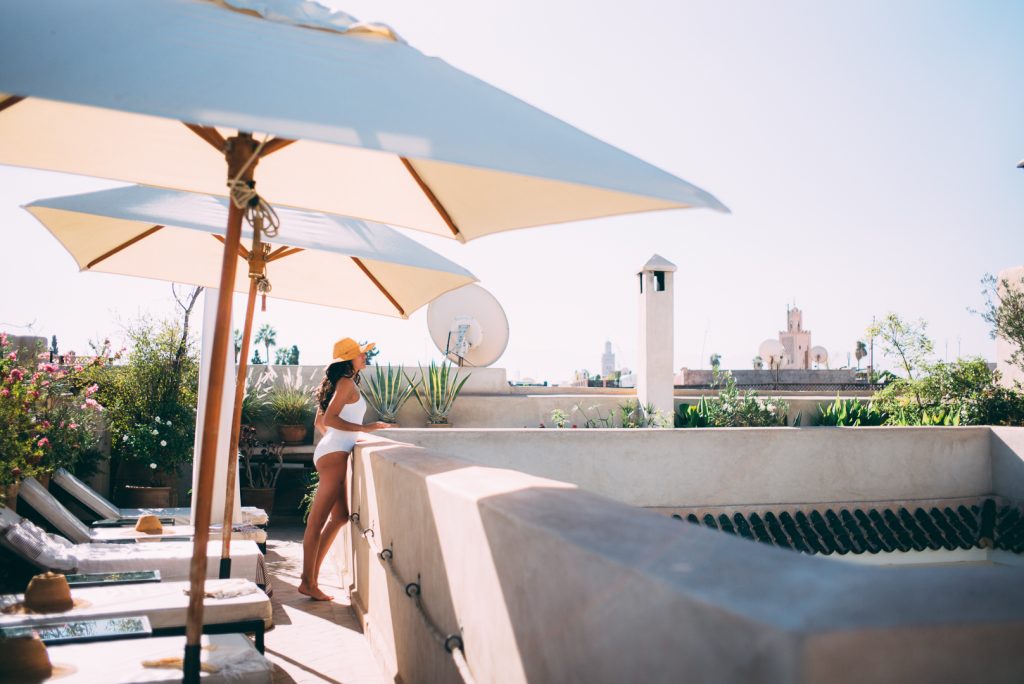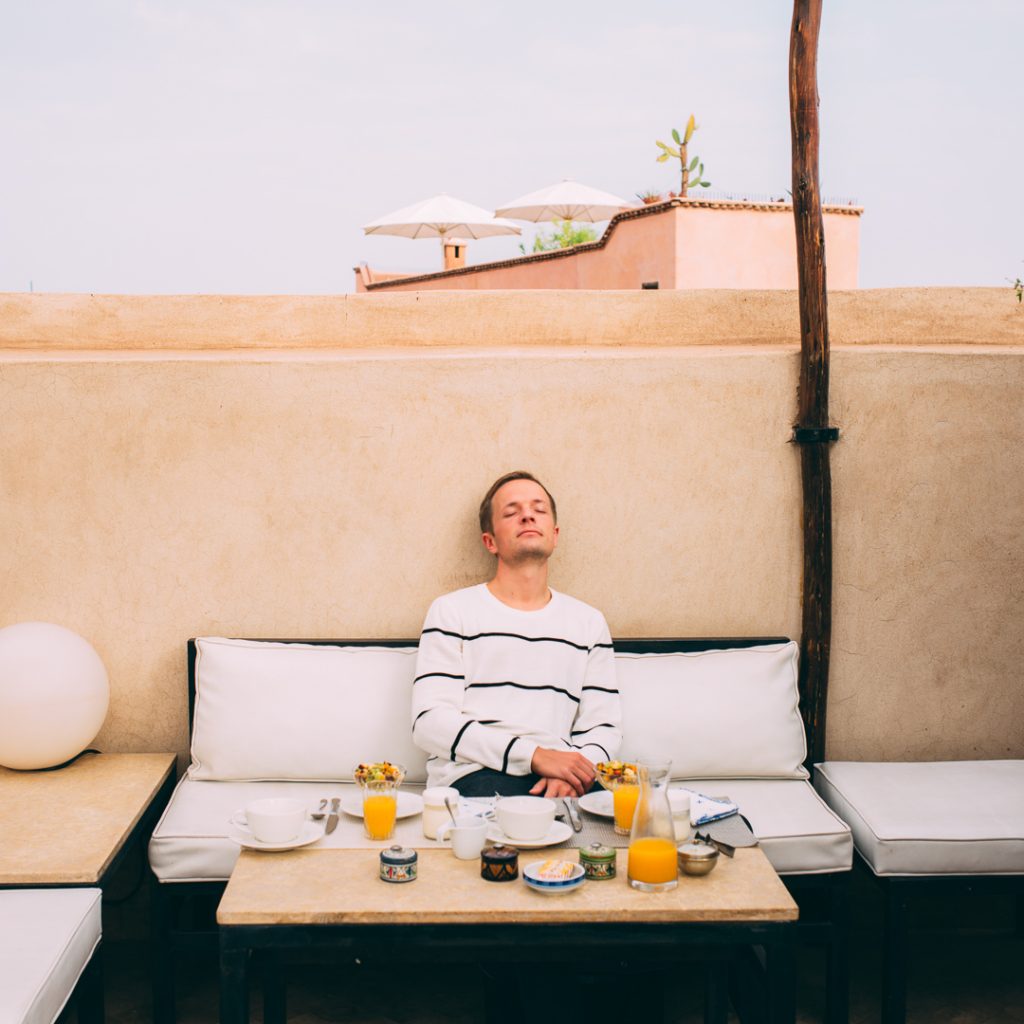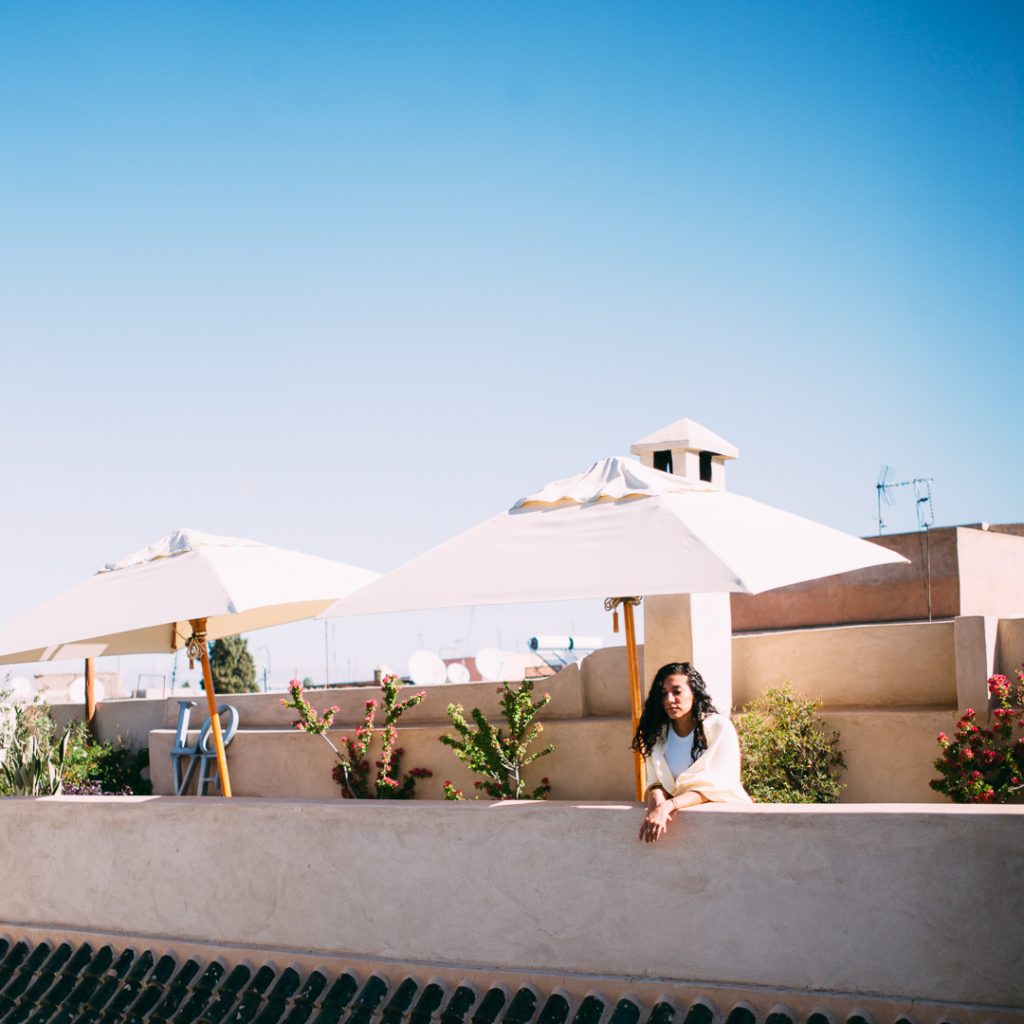 Talking about cultural visits
A must place to go is the Djemaa el F-na square, a place that will indulge your senses with all the activities happening at the time. Dancers, storytellers, snakes charmers, street food, an amazing place to visit at nightfall.
We also visited Ali ben Youssef Medersa, the Bahia Palace and the Marrakech museum, all these places are so beautiful and highly recommended.
And of course we had to visit the Majorelle gardens. A beautiful and inspiring place that you shouldn't miss. Initially this place was owned by a French painter Jacques Majorelle and was restored by Yves Saint Laurent and his partner Pierre Berge after some years.
Once you enter this magical place you feel like you are somewhere else. The garden and the architecture have a beautiful harmony that makes you wanting to stay forever.
We focused on visiting Medina and walking around all the time, if you get lost don't panick, you might end up in a very nice corner or you might just arrived where you started. This happened to us a couple of times but we definitely enjoyed every single step.
_________________________
Hablando de visitas culturales
Uno de los lugares más visitados es la plaza Djemaa el F-na square, este lugar te despertará los sentidos con todos las actividades que se dan lugar aquí. Bailarines, narradores, encantadores de serpientes, comida callejera, un fantástico lugar para visitar en el atardecer.
Además visitamos Ali ben Youssef Medersa, Palacio la Bahía y el museo de Marrakech, todos estos lugares son hermosos y muy recomendables.
Y por supuesto tuvimos que visitar el jardín Majorelle. Un hermoso e inspirador lugar que no te puedes perder por ningún motivo. Inicialmente fue propiedad de el pintor francés Jacques Majorelle y restaurado unos años después por Yves Saint Laurent y su pareja Pierre Berge.
Este lugar es mágico que te hace sentir fuera de Marrakech. El jardín y la arquitectura tienen una armonía que hace que te quieras quedar por siempre.
Al final exploramos la Medina cada día y caminamos por sus calles todo el tiempo. Si te sientes perdido no te asustes, podrías terminar en un lugar hermoso o simplemente llegar donde comenzaste. Esto nos paso unas cuantas veces pero definitivamente disfrutamos cada paso.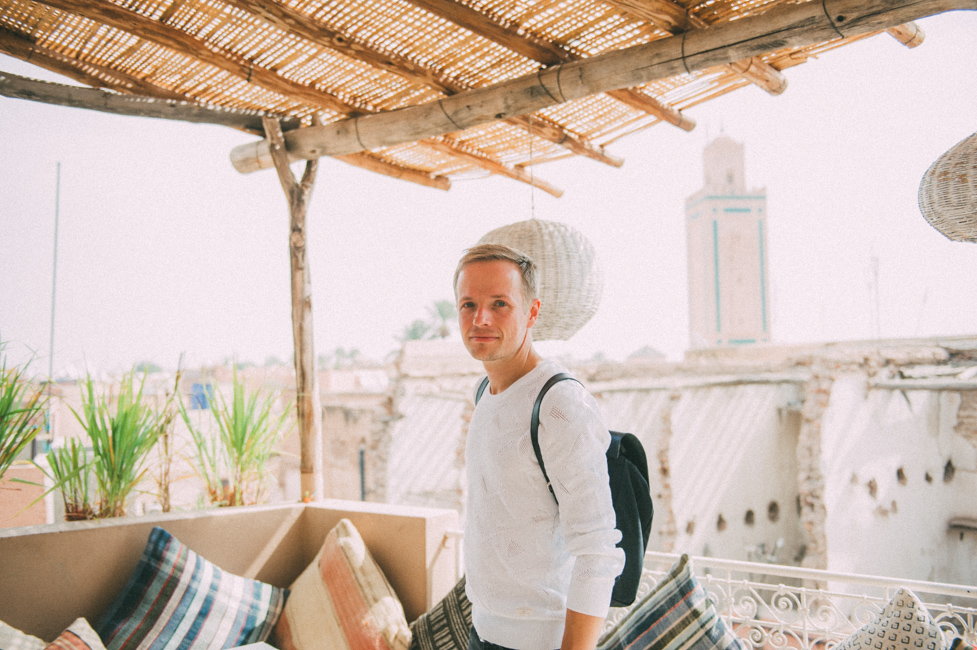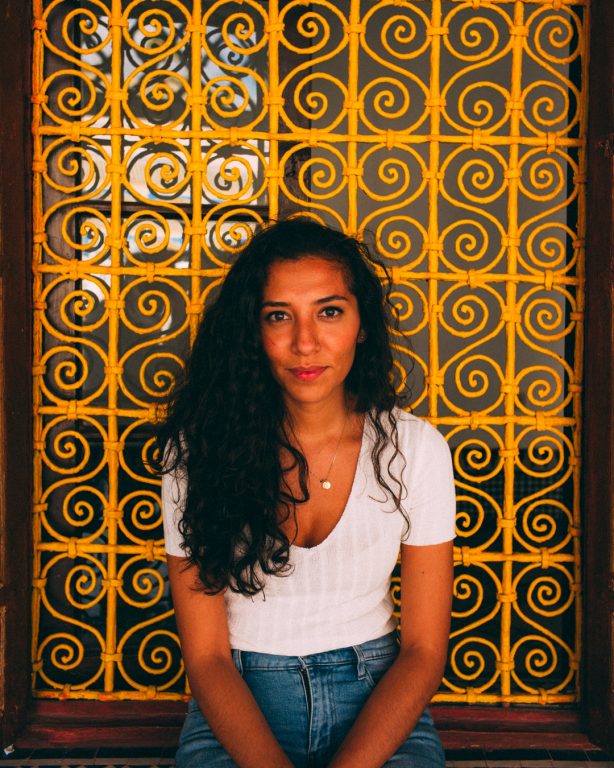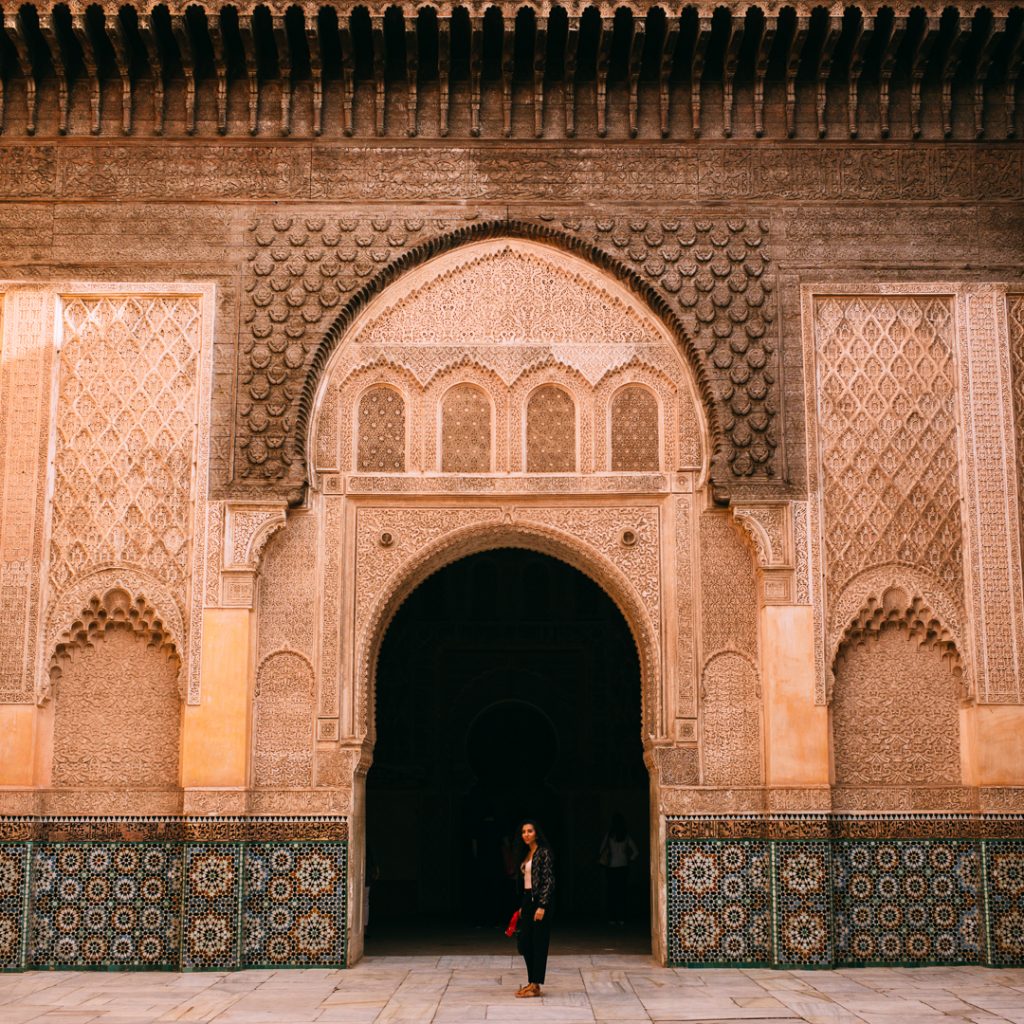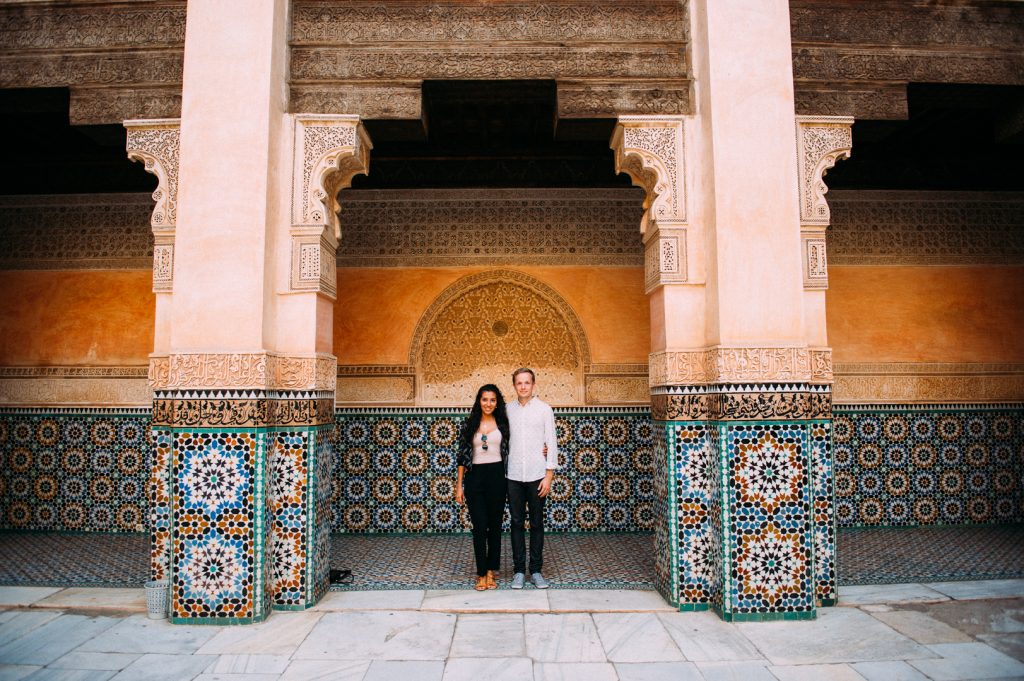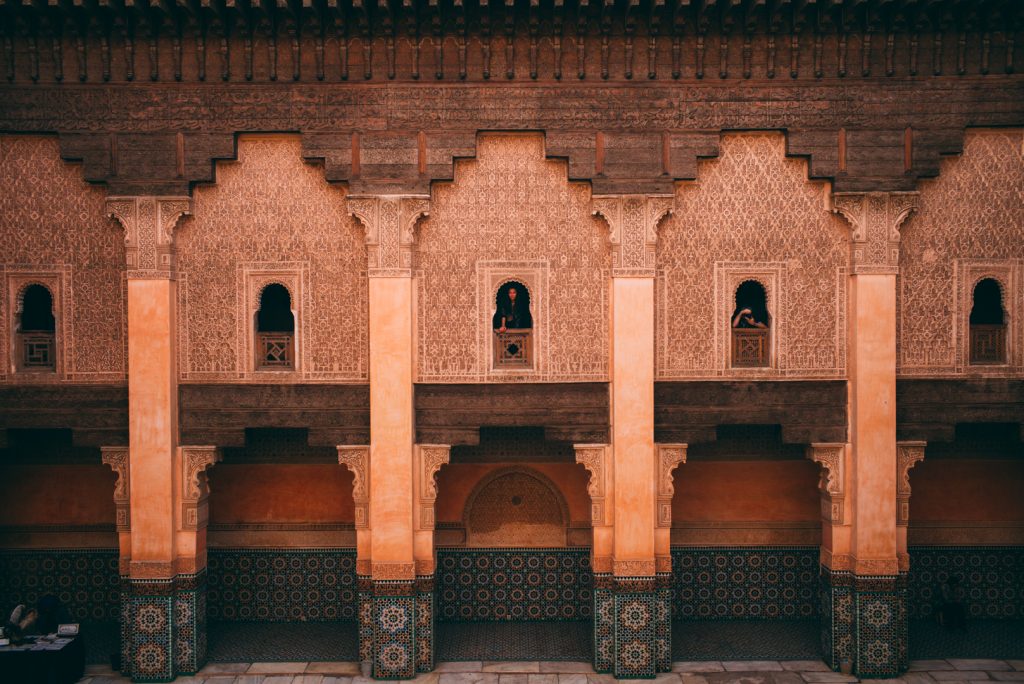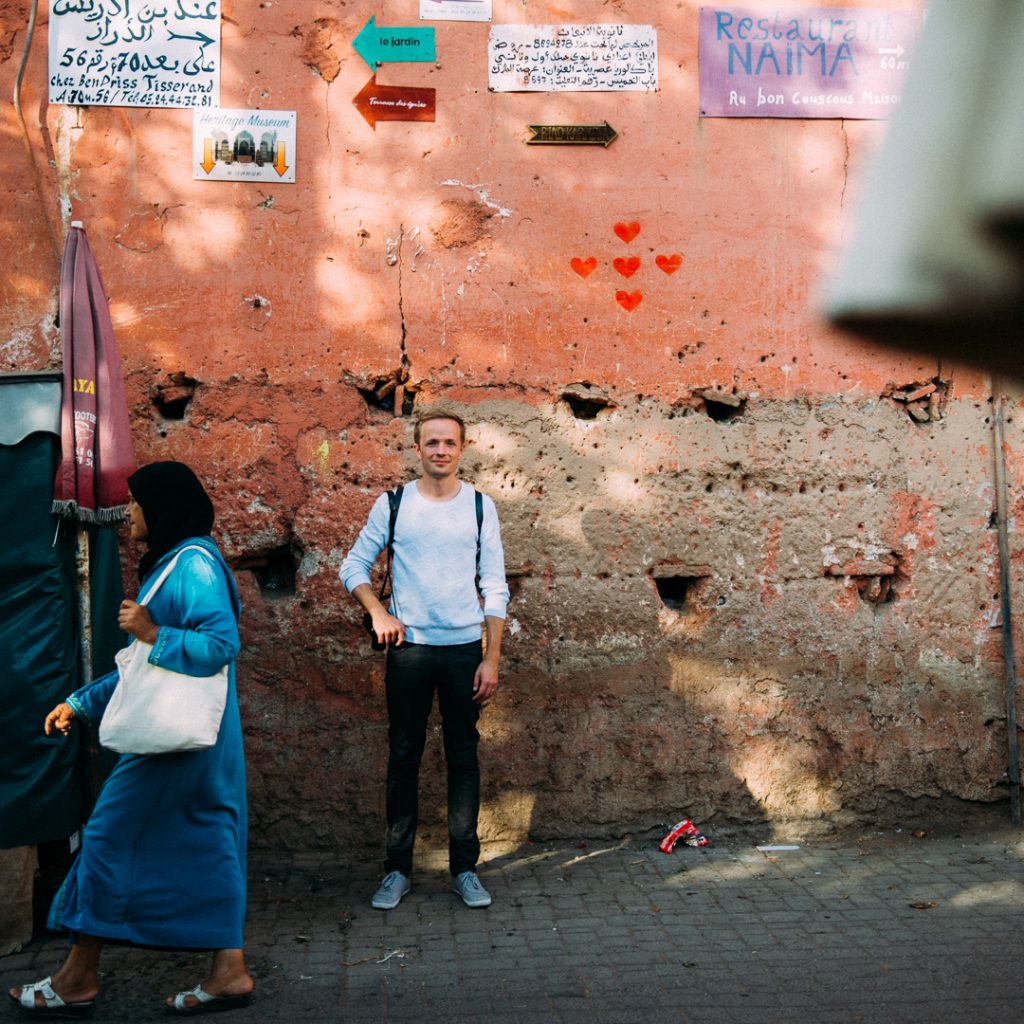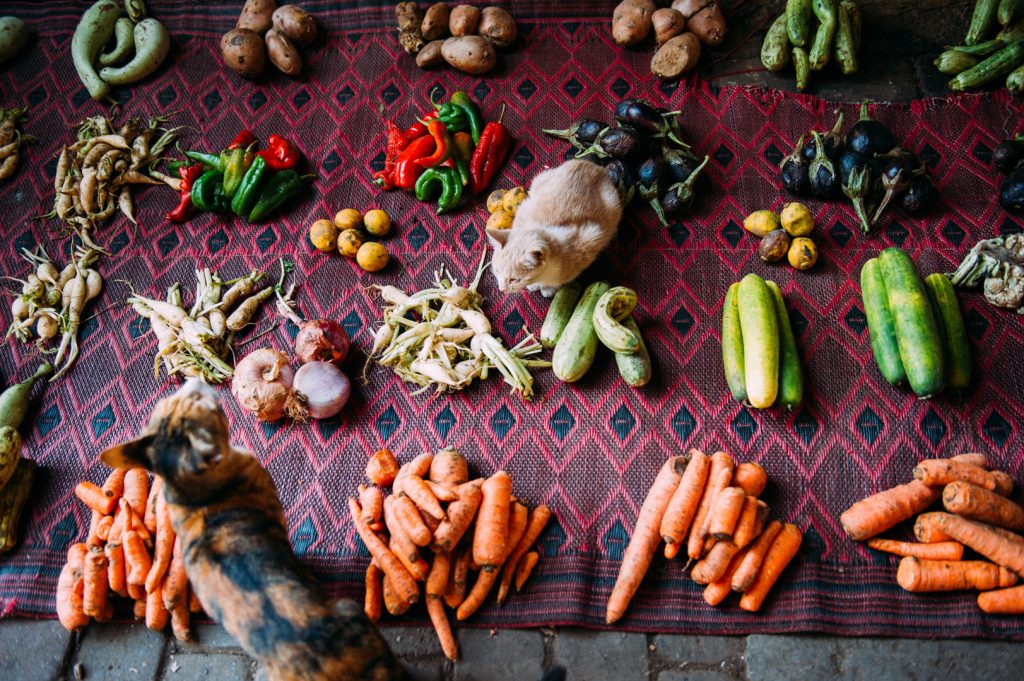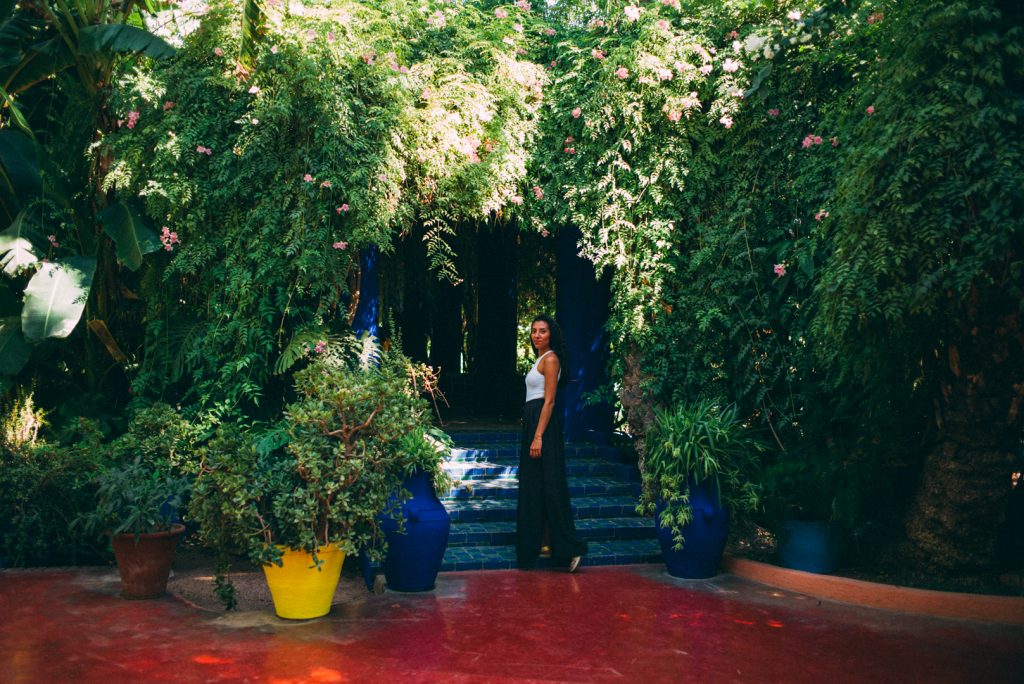 Ouirgane
After being lost in the Medina and drinking a lot of mint tea with tons of sugar, we decided to escape the next day to the mountains.
Ouirgane is a berber village located 1:30hour away from Marrakech. We arrived there and a berber man took us for a 2 hour walk. On our way we saw some berber houses, learnt more about the vegetation and experienced a very quite and calm atmosphere. It was a very interesting experience to learn where they live and how they care of their mountains.
This was something that you usually don't see on social media, but we really enjoyed the company of our berber guide and the way sharing his pride for his roots. We definitely loved the landscape and helped us to relax after spending 2 days in the crowded Medina.
On our way back to Marrakesh we were overwhelmed by the landscapes, camels walking around and all the folklore in the small villages, kids waving at us when passing by in the car. Those little things stay in your memories forever.
________________________
Ouirgane
Después de perdernos en la Medina y tomar mucho te de menta con kilos de azúcar decidimos escapar al día siguiente a las montañas.
Ouirgane es un pueblo bereber que se localiza a 1:30 hora de Marrakech. Cuando llegamos un hombre bereber nos dio un tour de 2 horas caminando por la montaña. En nuestro caminos pudimos ver sus casas, aprendimos de su vegetación y experimentamos un lugar muy tranquilo y lleno de paz. Fue muy interesante ver donde viven y como cuidan de sus montañas.
Esto probablemente no lo ves en las redes sociales, realmente disfrutamos su compañía y de lo tan orgulloso que este hombre siente por sus raíces. Definitivamente nos encantó el paisaje y nos ayudó a relajarnos después de pasar dos días en la Medina.
En nuestro camino de regreso a Marrakech nos sentimos encantados con el paisaje, pudimos ver camellos, el folclore de los pueblos aledaños y sus niños diciéndonos saludándonos. Esos pequeños detalles se quedan en nuestras memorias por siempre.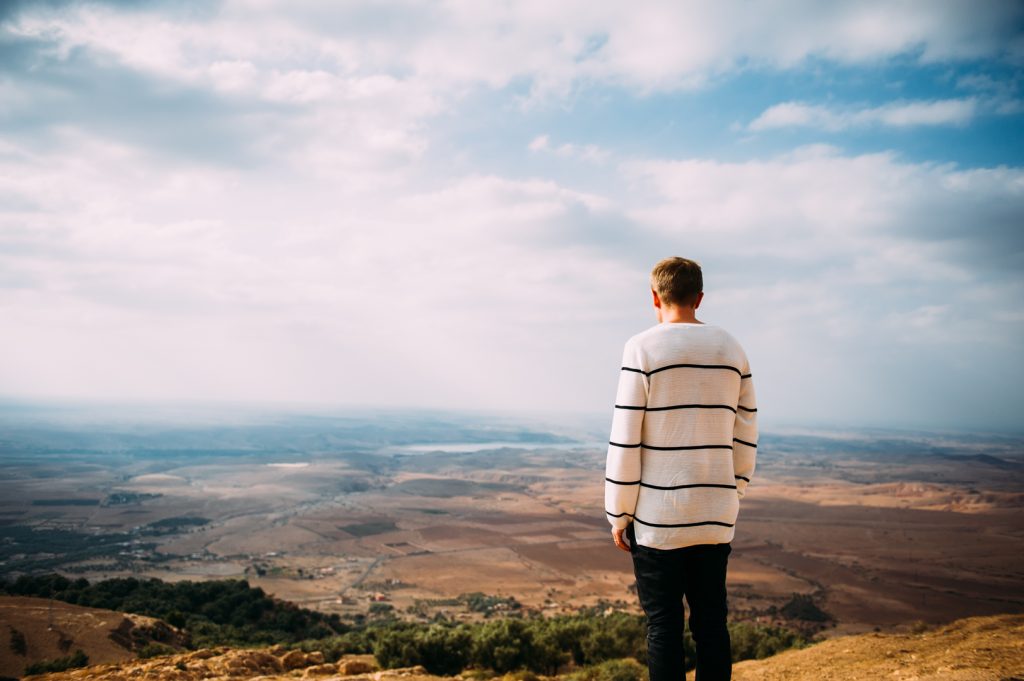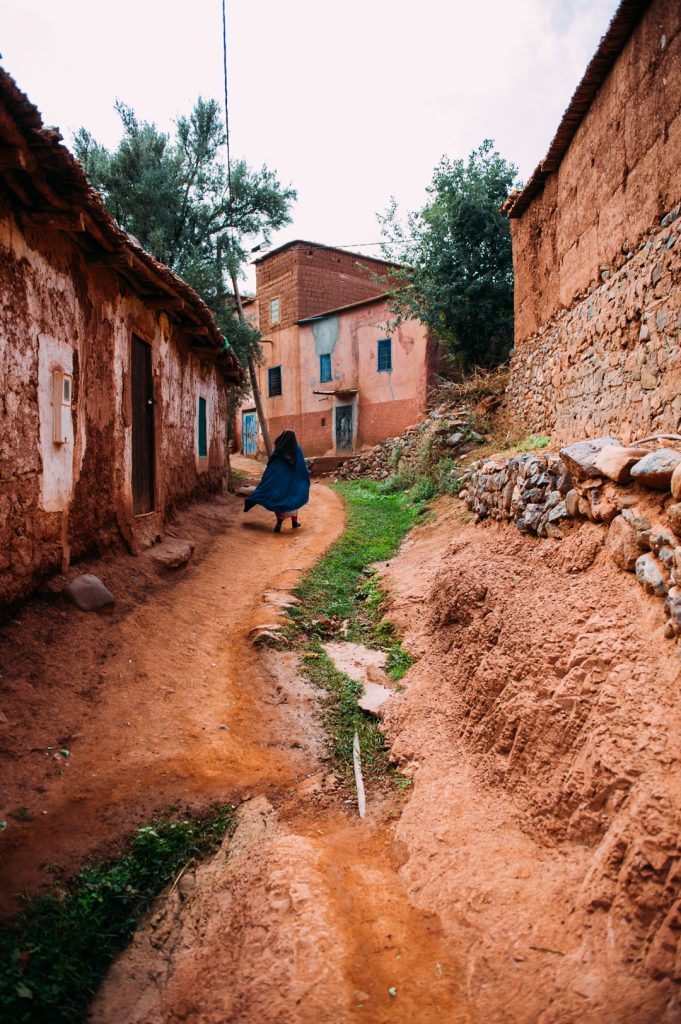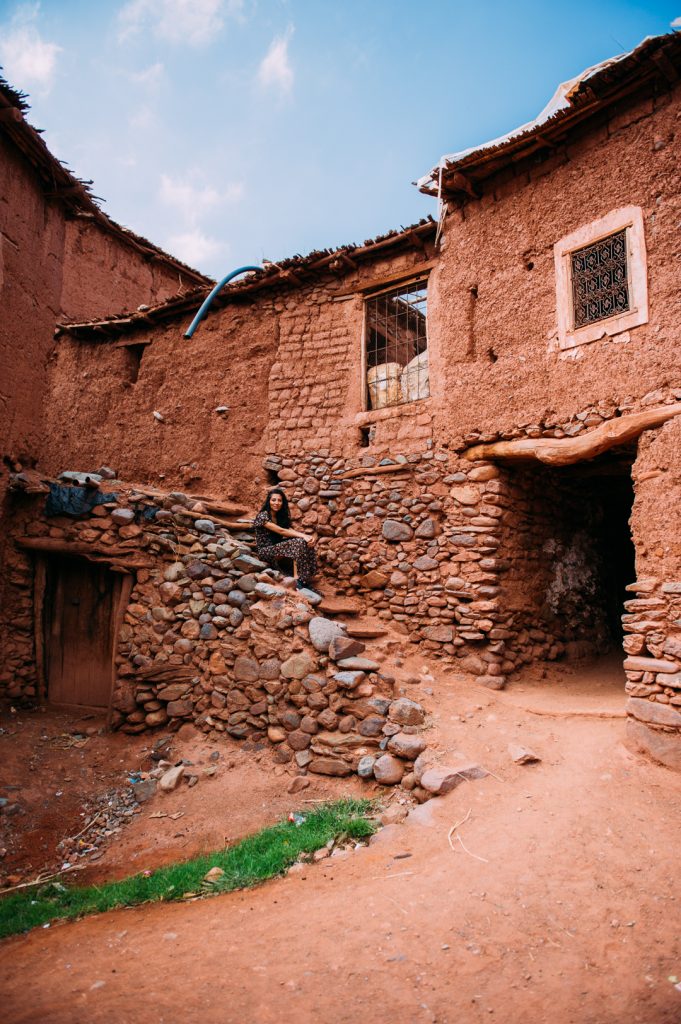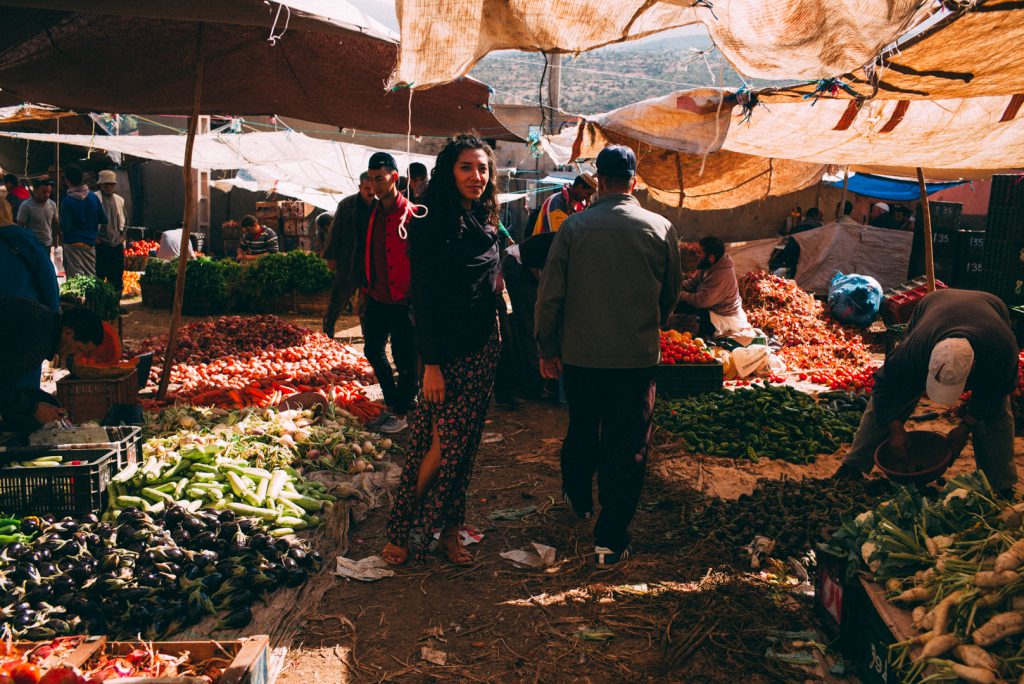 Another thing that I will remember is to hear the call for prayer. This is such a beautiful action that makes Marrakech so special. You can just observe and listen what is happening around you, a truly lovely experience.
Marrakech is a chaotic, beautiful and attractive destination. While you might feel overwhelmed by all the stressful movement of the city, you might find interesting and unforgettable magic moments. After our 4-day trip I fell in love with Morocco. Have you ever fall in love with a place?
________________________
Recuerdo muy bien escuchar el llamado a la oración. Esta es una acción tan hermosa que hace a Marrakech muy especial, puedes observar y escuchar al mismo tiempo lo que sucede a tu alrededor, es una experiencia mágica.
Marrakech es caótico, hermoso y atractivo. Mientras te puedas sentir agobiado por el estrenaste movimiento de la ciudad, podrías sentirte atraído y nunca olvidad esos mágicos momentos. Después de 4 días de viaje me enamoré de Marruecos. Alguna vez te has enamorado de una ciudad?