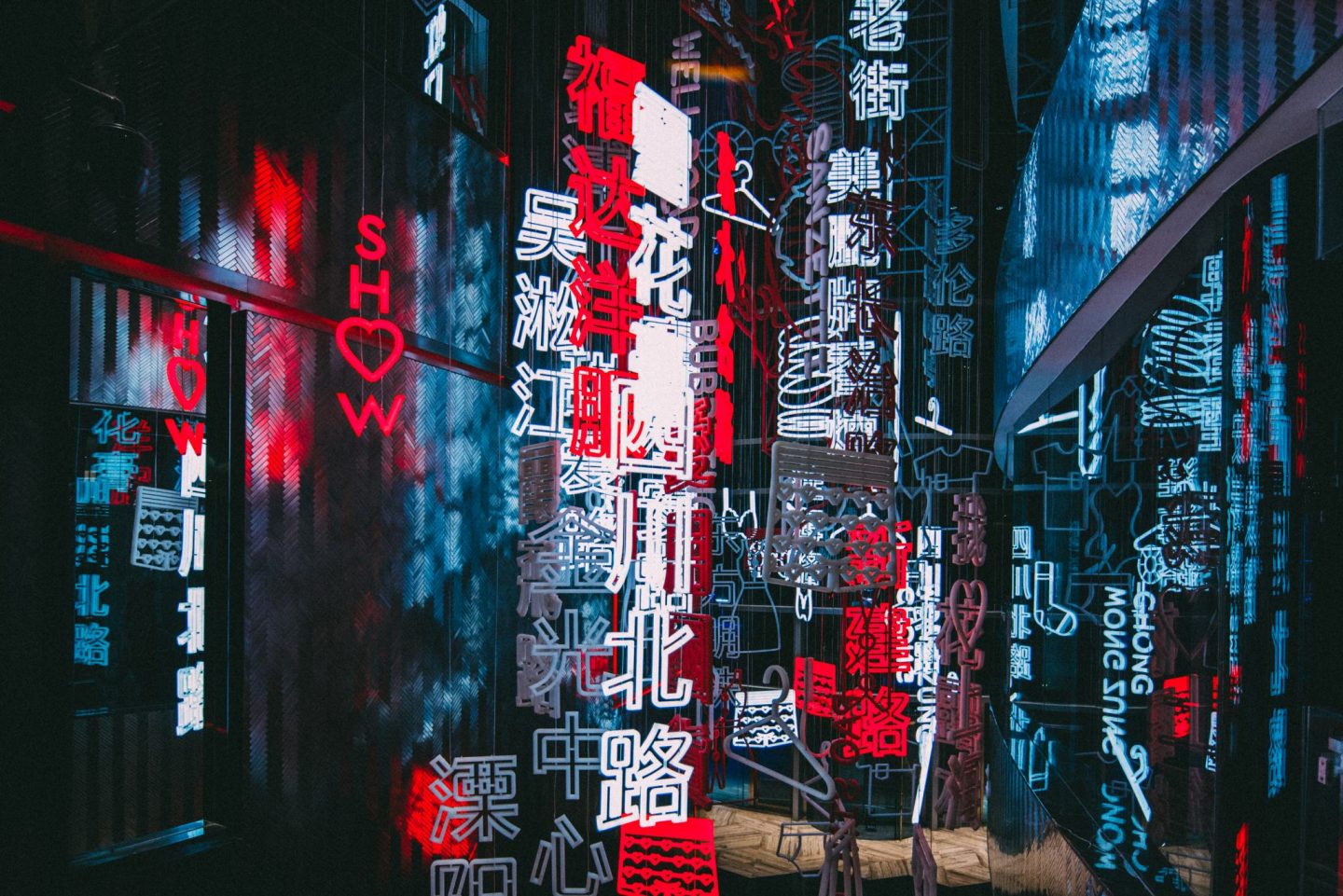 A few days ago we were invited to stay at the W Shanghai Hotel.
With summer on its way to hit the Chinese metropole the VIVA IBIZA party was the perfectly time opening of the spectacular WET®BAR.
As you can imagine we were very excited to visit this hotel in our home town.
Shanghai is a metropolis that has lots of facades, is buzzing with energy, at times is very hectic and certainly a melting pot uniting modernity without forgetting its past. The W Shanghai hotel follows the same philosophy with a spectacular interior design, unique details and glamorous feeling.
Location
Certainly the best view of the iconic skyline of Shanghai that you can imagine, just in front of the Huangpu River. The iconic Shanghai skyline with the famous pearl tower are on the other side of the river. Essentially it is one of the views everyone wants to visit in the city. Located one hour from Pudong Airport and 10-15 minutes by car from the most desirable attractions of Shanghai (Xintiandi, Yu garden, West Nanjing Road, look at my previous article Shanghai, a tourist guide for first timers).
Atmosphere
From the moment you get into the elevator that takes you to the reception, you feel that you have been boosted to another dimension. Its colours, interior space and every detail transfers you to a futuristic, modern and vibrant interpretation of Shanghai lifestyle. It is worth mentioning that each W hotel is different and its branding is adapted to each destination, culture, and architecture.
An excellent example of this when entering the entrance hall on the first floor. You will directly see a huge vertical art installation reaching over 4 floors. Using red and white neon lights in various forms and shapes to symbolise Shanghainese local life and its tradition of drying freshly laundered clothes on the sidewalk of public roads. I thought it was great since I live in an area where on a sunny day all of our neighbours are drying their clothes outside.
Bedrooms
I love that feeling of entering the room for the first time and see where I will spend the night. This time I didn't have any words and was so astonished by the magnificent view of the Bund.
The decoration of the rooms is vibrant and chic. At night time you can switch on the neon lights and use the sound system making you feel like in a club. In addition to that, all rooms have a giant pillow in the form of xiaolongbao (dumpling) and chopsticks.
One of my favourite room options is The Cloud on the Bund, all I can tell you is that the room is obviously amazing, the photos can speak for themselves.
Facilities
THE KITCHEN TABLE is where the buffet area is taking place and its interior takes us to a modern New York bistro. For a local taste, you can find the YEN restaurant, as well as the bar located above LIQUID AT YEN where you can enjoy cocktails with a Shanghai atmosphere of the year 20s.
For sunny days and where we had the opportunity to enjoy the VIVA IBIZA party, there is the WET®BAR with incredible views of the Shanghai skyline, so do not miss the sunset from this spot.
In addition, you can enjoy the AWAY spa, indoor pool and gym.
The W Shanghai hotel is the most trendy location I have seen in the city, I would definitely stay in this place again and it fills me with intrigue to know its other hotels in different cities.
Hotel W Shanghái



Hace unos días fuimos invitados a hospedarnos en el W Shanghái hotel
Con el verano a punto de llegar a la metrópolis China, fue el momento perfecto para inaugurar la espectacular WET®BAR con la fiesta de VIVA IBIZA.
Como se puede imaginar, estábamos muy emocionados de visitar este hotel en nuestra propia casa.
Shanghai es una metrópolis que tiene muchas fachadas, está llena de energía, a veces es muy agitada y sin duda es una puerta que une la modernidad sin olvidar su pasado.
El hotel W Shanghai sigue la misma filosofía con un diseño interior espectacular, detalles únicos y una sensación de glamour.
Ubicación
Sin duda, la mejor vista del icónico skyline de Shanghai que te puedes imaginar, justo en frente del río Huangpu. El icónico skyline de Shanghai con el edificio de la perla se encuentra al otro lado del río. Es uno de los lugares que todos quieren visitar en la ciudad. Ubicado a una hora del aeropuerto de Pudong y a 10-15 minutos en coche de las atracciones más deseadas de Shanghai (Xintiandi, jardín Yu, West Nanjing Road, mira mi artículo anterior Shanghái, guía turística para primerizos)
Atmósfera
Desde el momento en que subes al elevador que te lleva a la recepción, sientes que has sido transferido a otra dimensión. Sus colores, espacio interior y cada detalle te llevan a un Shanghái futurista, moderno y vibrante.
Vale la pena mencionar que cada hotel W es diferente y su marca se adapta a cada destino, cultura y arquitectura.
Un excelente ejemplo de esto lo verás al entrar en el hall del primer piso. Verás directamente una enorme instalación de arte vertical que llega a más de 4 pisos. Usando luces neón rojas y blancas en varias formas para simbolizar la vida local de Shanghái y su tradición de secar la ropa recién lavada en la acera de las vías públicas. Me pareció genial ya que vivo en una zona donde en un día soleado, todos nuestros vecinos sacan su ropa a secar.
Habitaciones
Me encanta esa sensación de entrar a la habitación por primera vez y ver donde pasaré la noche. Esta vez no tenía palabras y estaba tan asombrada por la magnífica vista del Bund.
La decoración de las habitaciones es vibrante y elegante. Por la noche, puede encender las luces de neón y utilizar el sistema de sonido para que se sienta como en un club.
Además de que todas las habitaciones tienen una almohada gigante en forma de xiaolongbao (dumpling) y palillos.
Una de mis habitaciones favoritas es The Cloud on the Bund, todo lo que puedo decirles es que la habitación es obviamente increíble, las fotos pueden hablar por sí solas.
Instalaciones
THE KITCHEN TABLE es donde se encuentra el área del buffet y su interior nos lleva a un moderno bistro de Nueva York con una selección de platillos internacionales.
Para un sabor local se encuentra el restaurante YEN, además del bar de su segundo piso LIQUID AT YEN donde puedes degustar cócteles con un ambiente de Shanghái de los 1920s.
Para los días soleados y donde tuvimos oportunidad de presenciar la fiesta VIVA IBIZA, se encuentra el WET®BAR con increíbles vistas al skyline de Shanghái, así que no te pierdas el atardecer desde este lugar.
Además de contar con el AWAY spa, alberca interior y gimnasio.
El hotel W Shanghái es de lo más trendy que he visto en la ciudad, sin duda volvería a hospedarme en este lugar y aún más me llena de intriga conocer sus otros hoteles en diferentes ciudades.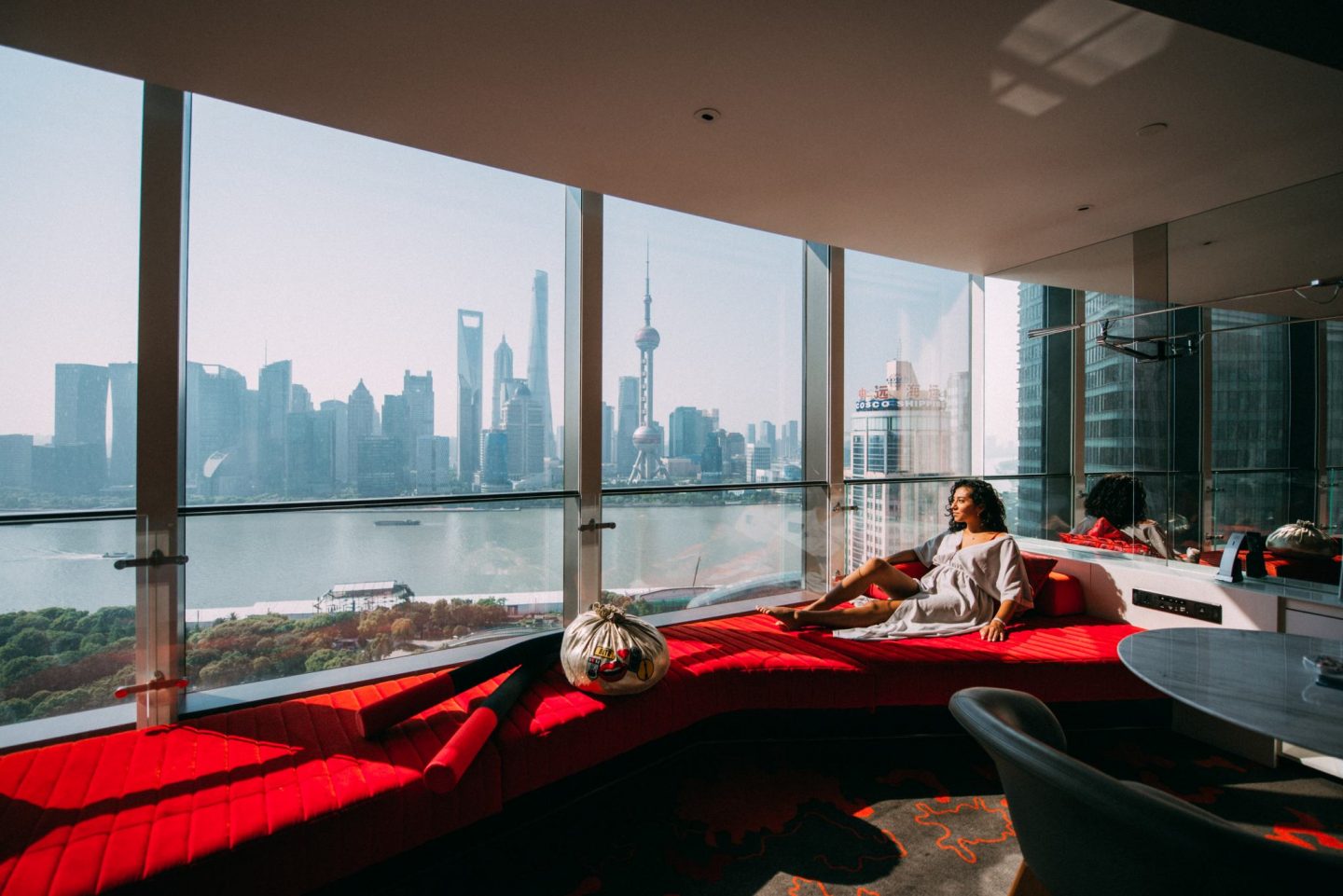 All images are explicitly photographed and owned by Jens Herrmann (@envy4lens) and Cynthia Corona
Here some pictures of the VIVA IBIZA party.
Algunas fotos de la fiesta VIVA IBIZA.



All images are explicitly photographed and owned by Jens Herrmann (@envy4lens) and Cynthia Corona